More than a few of us wandering photographers (casual or dedicated) are not always travelling alone to catch that photo of our dreams. Could be there's someone with us, maybe even that someone of our dreams.
You don't need to have nice camera gear to be targeted by a thief, the top thing they're looking for is someone who's distracted… and photographers of all levels certainly qualify there.
When I started Photo Tour Brugge in 2012, I started with Android devices since the iPad was out of my budget range.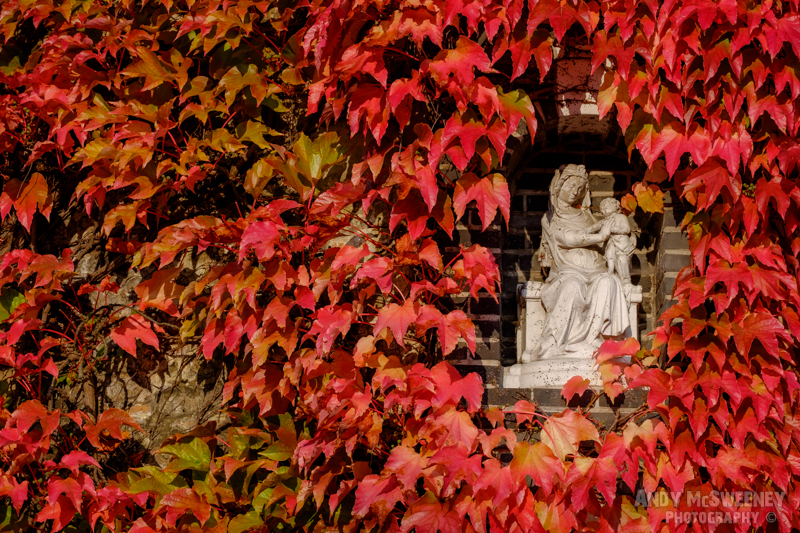 So, there's this Madonna and child statue in Brugge.