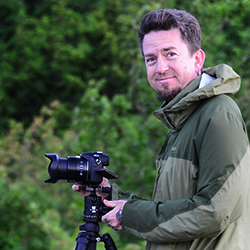 Today's show is a wonderful chat with travel photographer, instructor & Lumix ambassador Rob Knight about the importance of relaxing next to (and during) photo adventures and his mission to help others on his Costa Rica workshops do just that.
We also talk candidly about the power and possibilities with Lumix both on Mirco 4/3 and the recently announced full frame Lumix S among other topics, top dude and a pleasure to have on the show! 🙂
.
Rob Knight Photography – https://robknightphotography.com/
Costa Rica Photography & Yoga Retreat – https://creativeimmersionphotography.com/
Rob Knight on Instagram – @robknightphoto
Andy's website: www.andymcsweeney.com , @andymcphoto on Instagram
Photo Tour Brugge: www.phototourbrugge.com
Use the promo code "thisphotolife" on checkout for -15%.
DJ Biaz: www.soundcloud.com/biaz
Enjoy This Gallery or Tutorial or Podcast or Live Show of Andy's?
Andy's This Photo Life:
Twice monthly podcast via
Apple Podcasts
-
Spotify
-
Google
-
Stitcher
-
Youtube
Andy's Photo Show
: Live every Sunday at 8pm CET and welcome to  join via
Facebook
and/or
Youtube
Coming to Brugge (Bruges) Belgium? Why not join me as Photo Tour Brugge?
Where to Next?
Home - Photo Galleries - Tips & Tutorials - Podcast & Live Video